Using Sites: When clicking on a link; please just stay on the educational sites.
Note: Just because some of these sites have ads and games it doesn't mean you're allowed to click on them. Re-read your internet agreement and think about it.
---
KIWI KIDS News
What's going on in NZ and around the World?  Cool news!
From NZ Maths Week
Try some awesome challenges and see how well you can do!
---
Topic – Anzac Day
ANZAC Day: Grandad Goes to War
ANZAC Day – What's it all about?
What? When? Where? Who? Why? How?
(including 'ANZAC Ted' and 'Simpson's Donkey'
Topic: The Animal Kingdom

Classification:
How do we classify all living things
What are the five kingdoms?
How and why do we classify animals?
How could you classify a lion?
What is a mammal? How do species differ?
Adaptation:
Animals have different ways of protecting themselves and surviving in their environment.
How do some animals adapt to their environment?
How do other animals adapt to their environment?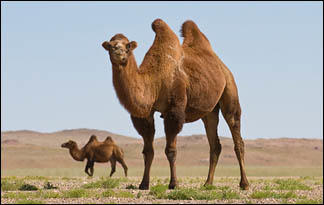 More examples of how animals adapt
How do animals change over time?
How do some New Zealand plants and animals differ from others in the world?
Why do they differ?

Birds and Animals unique to New Zealand
---
Our School Website
This is what your parents and the public can see about our school.
---
NZ Maths Week
Can you do the challenges and become a Maths Millionaire?
Writing Tips
Do you want to know how to write a good story?
Informative writing
Why not use informative writing skills to make a newspaper?
---
BBC Science
Find out how things work and change!
BBC Bitesize
Find out about lots of things!
Study Ladder
Get your teacher to help you log in, then try these great activities to help your learning
Cool Maths Games:
Find out how good you are at these great maths games! Choose a maths topic and get started.
Math games
Try these great Place Value games
Cool Maths 4 Kids
Try these cool activities and games to improve your maths skills?
Sumdog!
Check out your maths skills
Using Inspiration
Some good ideas for using Inspiration to help your thinking
Spelling City
Try your spelling skills at Spelling City
Use a Dictionary
Find words, puzzles, & activities
Books Books Books
Review a book from our library and comment on other reviews.Share your opinions!
New Zealand Authors
Information about many well-known New Zealand authors and their books.
Famous Authors
Find out about authors like Lemony Snickett, Andy Griffiths, Dick King Smith, Anne Fine, Judy Blume … and many more!